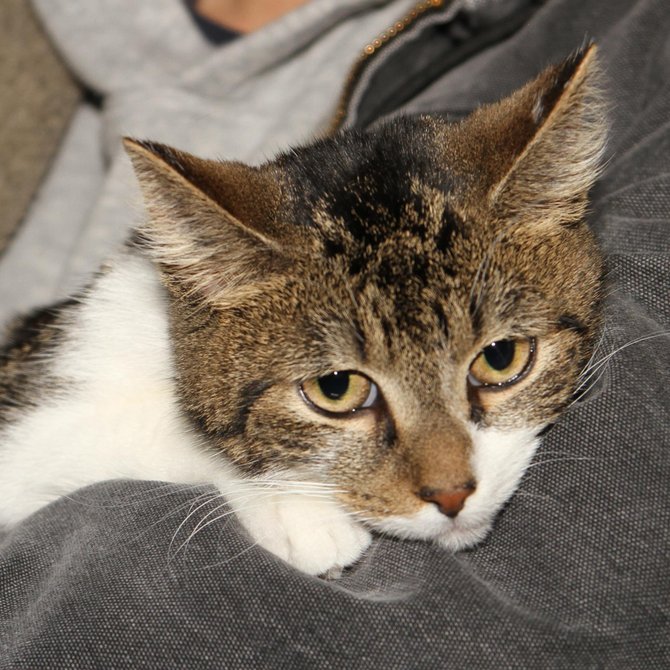 Francesca has a hole in her heart and needs a $3,500 surgery to fix it. Without the procedure, she's expected to die within a year.
Stories this photo appears in:

Francesca is a sweet and affectionate 9-month-old who loves snuggling with her foster parents and playing with her two foster brothers. But if she doesn't get a $3,500 heart surgery, soon, this friendly feline probably won't make it through another year.