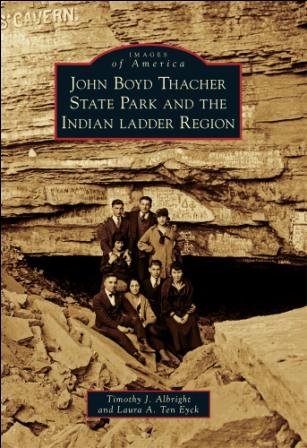 Co- authors Timothy Albright and Laura Ten Eyck wrote "Indian Ladder and Thacher Park in Historic Photographs." Albright will speak at the Bethlehem Historical Society on Thursday, April. 19.
Stories this photo appears in:

One author to speak at Bethlehem Historical Association
Growing up just below the dramatic cliffs, Timothy Albright said he would spend days playing and going on adventures inside John Boyd Thacher State Park and along the Indian Ladder Trail.