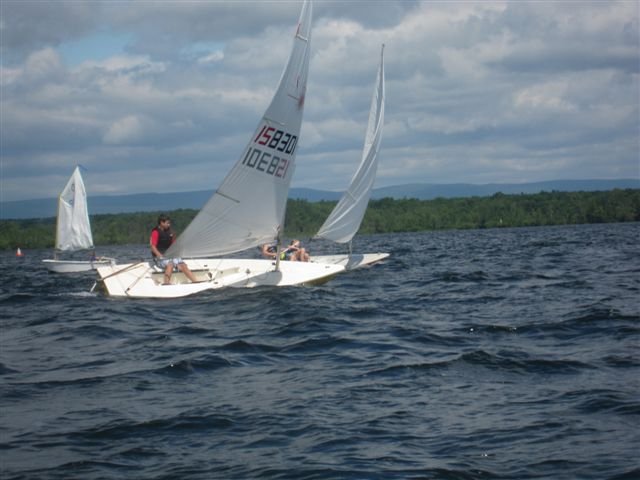 Non-motorized crafts such as this have the right of way over motorized boats, but that rule isn't always adhered to on Saratoga Lake, according to some. Photo Submitted.
Stories this photo appears in:

Many users of the lake may not realize that fishermen, although they may have a motor on their boat, often drift slowly or remain anchored in a given area for a fair amount of time. As a courtesy, and for safety, other users should be aware of this and allow for ample room.