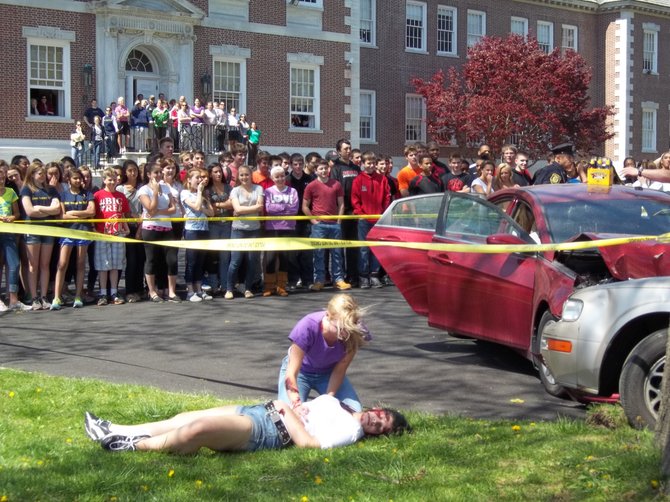 Students at The Albany Academies saw an anti-DWI demonstration on Friday, April 20.
Stories this photo appears in:

She was lying dead still on the grass. The wind, especially gusty on the afternoon of Friday, April 20, teased hair loose from her ponytail and sunlight streamed through the tree above her, shining a natural spotlight on her blood spattered white t-shirt and denim shorts.