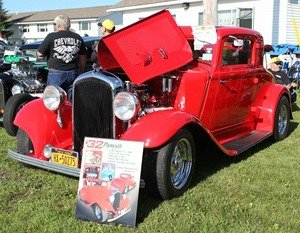 Hot rods with a lot of chrome and impressive motors will be on display at the Saratoga Nationals Expo. Photo submitted.

Stories this photo appears in:

First Saratoga Nationals to be held at county fairgrounds
"I got to know the Make-a-Wish people on a personal level. They're wonderful, wonderful people, they're believers like we are and they do a great job giving their hearts to help these kids. It's awesome." Joe Cole of Cole's Collision and co-organizer of Saratoga Nationals.