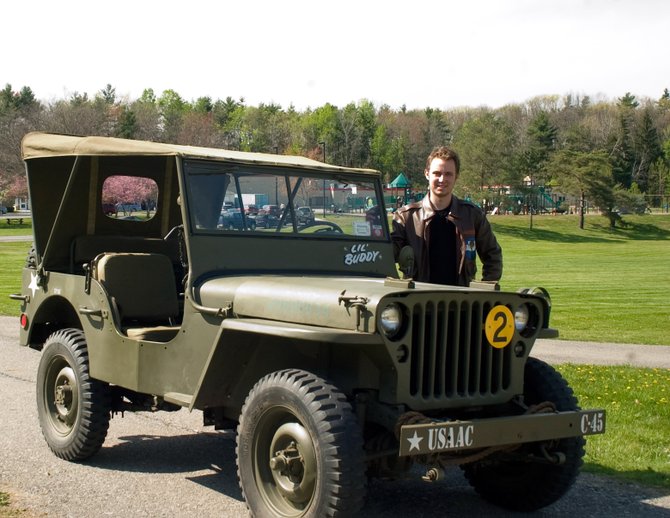 After the veterans talk concluded, many students rushed outside to look at a restored wartime jeep dubbed "Lil' Buddy." Brendan Gibbons, 17, poses next to the vehicle he restored. His grandfather, Dick Gibbons, was a veteran speaking at the event, which both arrived to in the jeep.
Stories this photo appears in:

WWII veterans share war stories with Niskayuna eighth grade students
For students, learning about wars often means reading dull black-on-white text in a history book. But for eighth-graders at Iroquois Middle School in Niskayuna, Thursday, April 19, added some color to history lessons, as they heard firsthand accounts of the past century's greatest conflict.