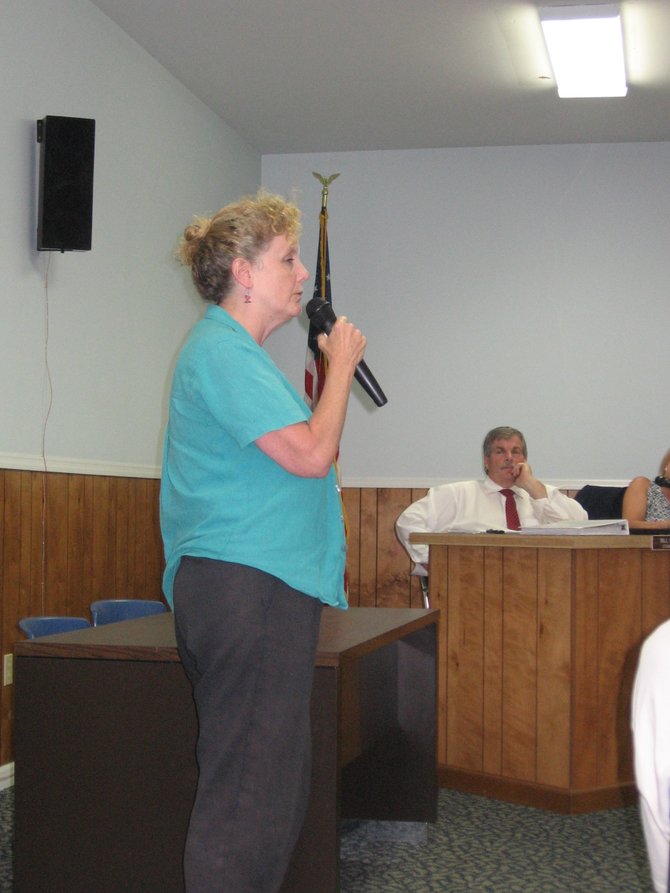 Ballston resident Terri Robben spoke out against the town's proposed legislation concerning residential solar installations. Board member Bill Goslin, seated in the background, listened intently to a number of residents as they voiced their opinions about a possible moratorium on freestanding installations.

Stories this photo appears in:
Vote likely next week on legislation that would limit use of freestanding arrays
A running debate on solar panels in the Town of Ballston caught a few rays of public opinion Tuesday, July 31, when the Town Board held a public hearing on a local law that would put limits on freestanding solar panel arrays.