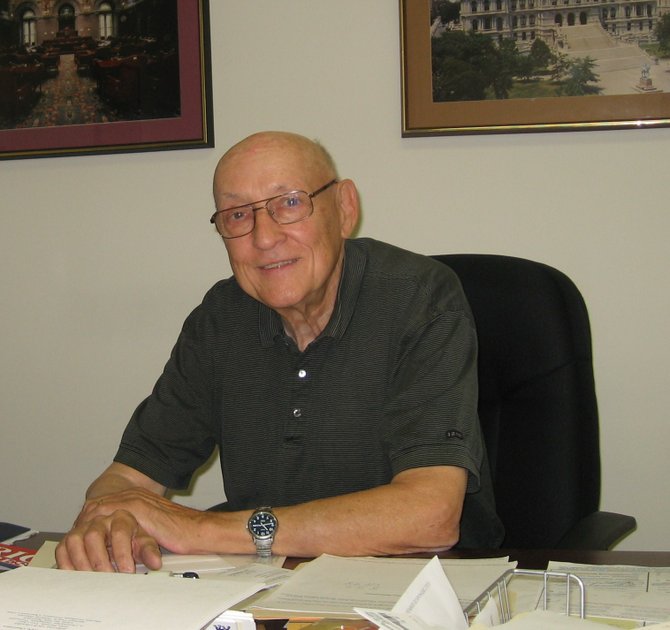 Longtime Saratoga County Republican Committee Chairman John'Jasper' Nolan, in his Saratoga Springs office. He's set to retire at the end of September when the committee elects a new chairman.
Stories this photo appears in:
Jasper Nolan to retire after 27 years heading party
John 'Japser' Nolan may be retiring after a 27 year run as the Saratoga County Republican Committee chairman, but he hopes to remain on board in an advisory role. Whom he'll advise will be determined when the committee elects its new chairman on Sept. 29.