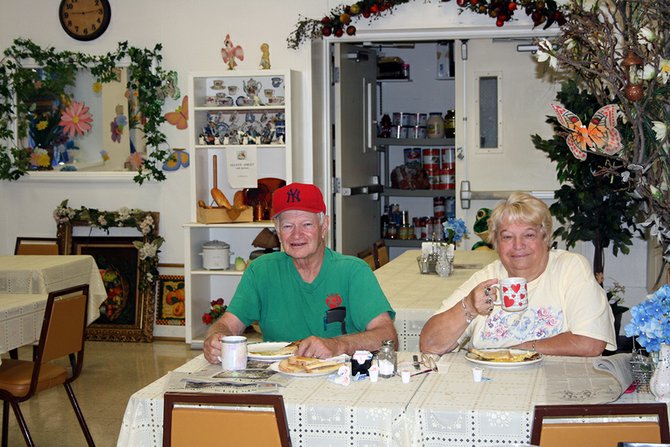 Ray and Edna Ryan, of Rotterdam, enjoying breakfast at the senior center on Wednesday, Aug. 15. The couple comes every Wednesday to have breakfast with cook Pina De Marco.
Stories this photo appears in:

Rotterdam Senior Center continues to evolve under new leadership
As a larger percentage of the population advances toward the golden years, one senior center is stepping up its programming.