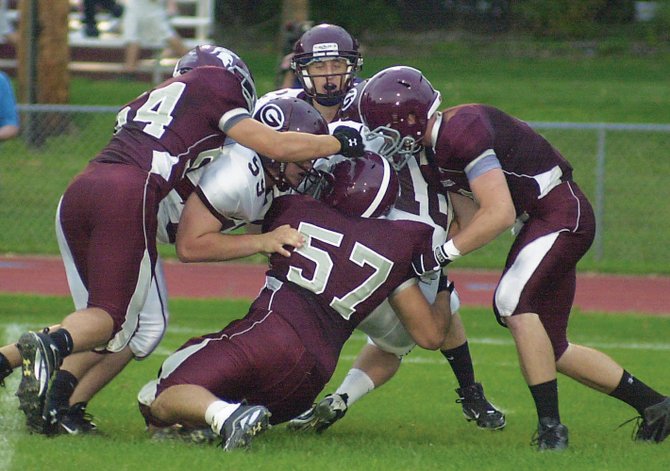 Burn Hills-Ballston Lake football players during a game last year. High school athletes are suject to new rules regarding concussions this year. Spotlight file photo.
Stories this photo appears in:

Many local schools already using new protocols for high school athletes
At the start of their high school careers, all eligible student athletes in Shenendehowa, Ballston Spa and Burnt Hills-Ballston Lake are given the ImPACT test. It's administered on a computer and takes about 40 minutes to complete.