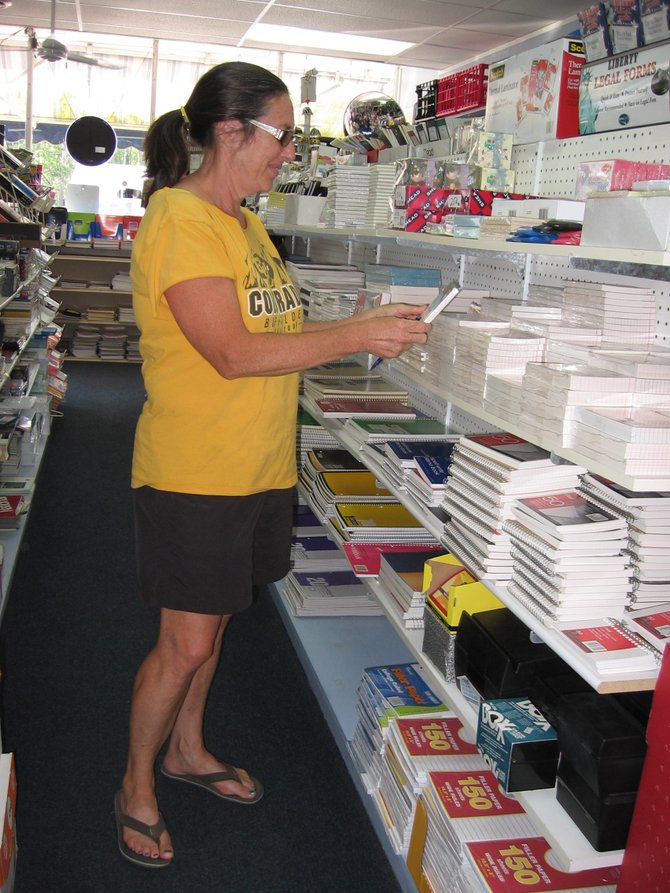 Longtime customer Suzanne Voigt peruses the offerings at Mal 'N' More. She's been getting her printing needs and office goods from the store for 15 years.

Stories this photo appears in:

Burnt Hills business keeps up with changing times
Mail 'N' More ships an average of 40 packages every day using UPS, DHL, Federal Express and others, excluding the U.S. Postal Service. During the winter holiday season that number rises to about 350.