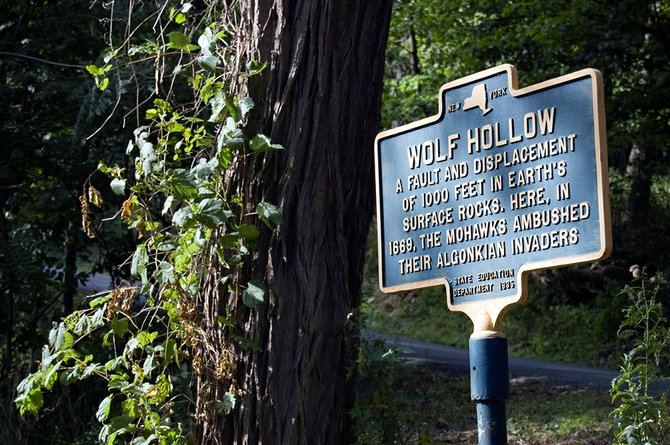 There are two historic designation markers, one near the top of Wolf Hollow Road and the second at the bottom, marking Wolf Hollow Gorge. The portion of Wolf Hollow Road located in the gorge has been closed since Tropical Storm Irene.
Stories this photo appears in:

Preservationists make push to turn damaged road into historic walkway
The Mohawk Hudson Land Conservancy recently started an initiative to protect more land around the Wolf Hollow geological fault after securing two easements protecting around 140 acres.
Residents, town wonder about future of Wolf Hollow Road
A rural road damaged in Tropical Storm Irene remains closed today, leading residents and town officials to wonder when — or if — a permanent solution will be found.