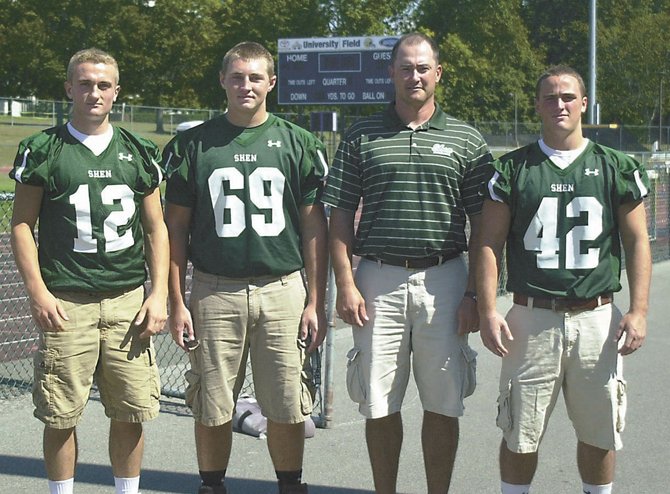 New Shenendehowa coach Brian Clawson, second from right, is looking to guide the Plainsmen to another Section II Class AA football title with the assistance of several returning players including, from left, quarterback Ryan Buss, lineman Christopher Stewart and running back Lucas Buckley. Shen begins its first season without longtime coach Brent Steuerwald Friday at Albany.
Stories this photo appears in:

Change comes to Shen and Colonie, but list of contenders remain the same
There is one name associated with Section II Class AA football that is conspicuous in its absence this season, and that is Brent Steuerwald.