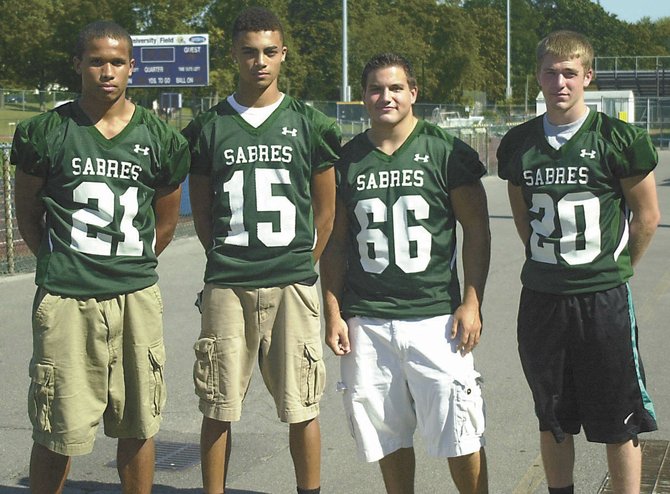 The three-time defending Section II Class B champion Schalmont Sabres graduated several starters from last year's team, but they have a core to build around including, from left, Devon Willis, Jesse Ross, Chas Higgins and Kyle Binkley. The Sabres begin their season Friday against Glens Falls in Rotterdam.
Stories this photo appears in:

Willis moves under center for three-time defending Sectional champions
Here is a look at two contenders for this year's Section II Class B football title -- three-time defending champion Schalmont and Reinfurt Division power Ravena-Coeymans-Selkirk.