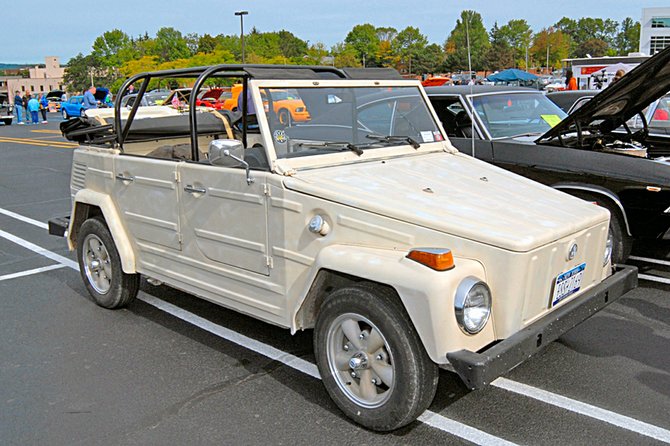 Last year's winner for the ugliest car at the inaugural Kiwanis Club of Schenectady's Ugly Car Show contest was a 1973 Volkswagen Thing, owned by Michael Jones. This year's contest will be held on Saturday, Sept. 15, in downtown Schenectady.
Stories this photo appears in:
Schenectady Kiwanis Club's Ugly Car contest fundraiser returns
The Kiwanis Club of Schenectady is holding its second Ugly Car Contest on Saturday, Sept. 15, from 9 a.m. to 3 p.m., in the parking lot at the corner of Liberty Street and Nott Terrace in Schenectady.