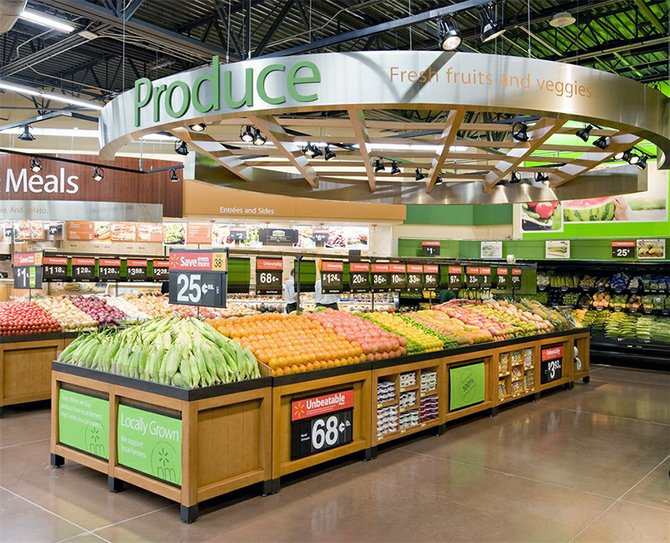 The produce section of a previously constructed Wal-Mart Neighborhood Market. The company is planning to build the first in the state in Niskayuna.
Stories this photo appears in:

Big box set to build smaller market storefront in Niskayuna
Another grocery store option is planned for a town budding with food options, with a familiar name presenting a new choice for shoppers.