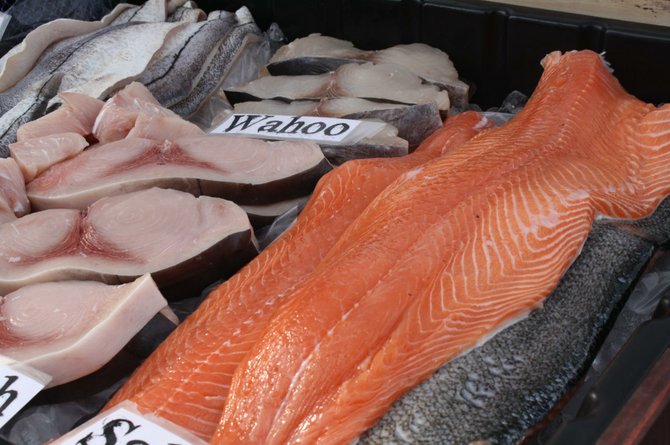 Fish for sale at Fin-Your Fishmonger in Delmar and Guilderland.
Stories this photo appears in:
Fishmonger's truck means fresh seafood on the go
Since July, Peter Kenyon and his partner Dora Swan of Altamont have been selling fresh fish out of their large refrigerated truck at the Delmar Farmers Market, with help from their son-in-law Andy Scram. Since the market has closed for the winter, Fin — Your Fishmonger truck has been parked each Saturday at the Philips Hardware on Delaware Avenue and the ConRel parking lot on Carmen Road in Guilderland.