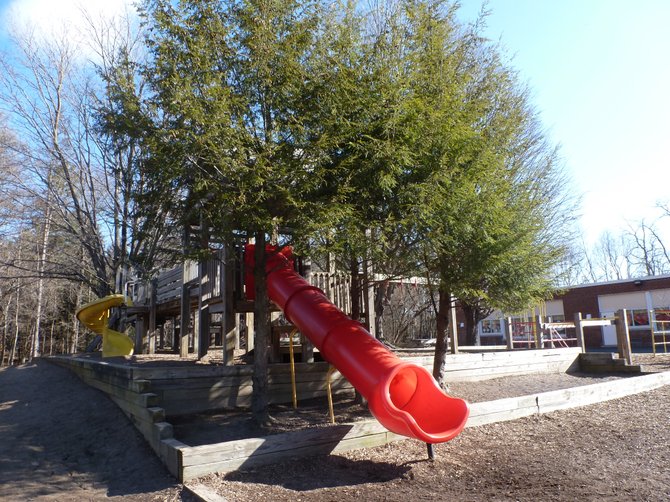 The current Elsmere elementary playground.
Stories this photo appears in:

Community Day to raise money for Elsmere playground
Residents of one Bethlehem hamlet will soon be able to show off their neighborhood pride as the first Elsmere Community Day is set to be held on Saturday, June 16.

New playground would cost $100k, grants and community support sought
The Elsmere Elementary School PTA has officially begun the fundraising process to purchase a new playground for the school, and hope to get construction started in the summer of 2013.

Parents say existing playground needs work, is outdated
Members of the Elsmere Elementary School PTA have put together a proposal to purchase and construct a new playground for the school.