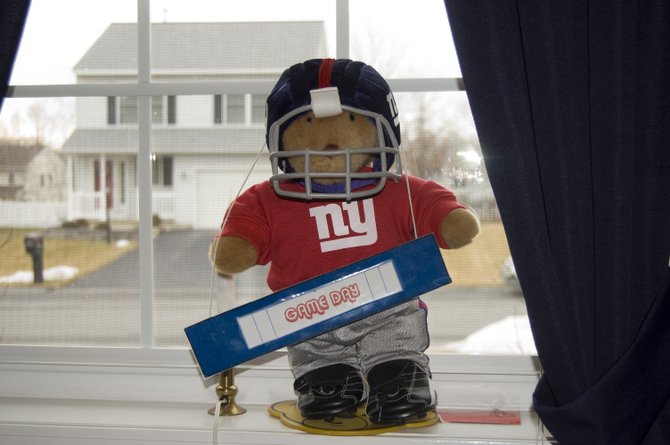 A bear Massey made is part of his Giants pre-game ritual, which faces out his bedroom window. He has a red away jersey and a blue home jersey for the bear. A "game day" sign also hangs in the window above the bear.
Stories this photo appears in:

Scotia man has extensive Giants hat collection, hundreds of signatures
Walking into the bedroom of 82-year-old Frank Massey is like walking into a Giants memorabilia museum, which is maintained with the care of a curator.