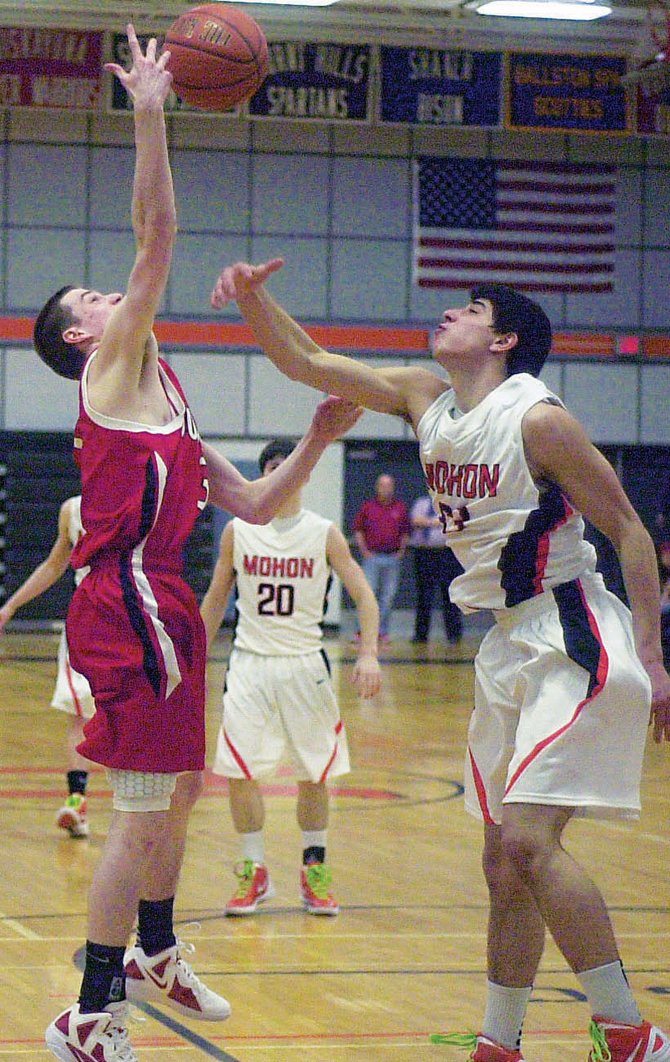 Mohonasen's Billy Manikas, right, loses out on a rebound to Guilderland's `Brian Crupi during Tuesday's Suburban Council South Division game.
Stories this photo appears in:

Dutchmen score 22 straight points on their way to victory
It looked like another typical Guilderland-Mohonasen boys basketball game. The Dutchmen held a 26-24 halftime lead, and the Mighty Warriors looked like they would pester the Suburban Council South Division leaders the rest of the night. But everything changed with one play early in the third quarter.