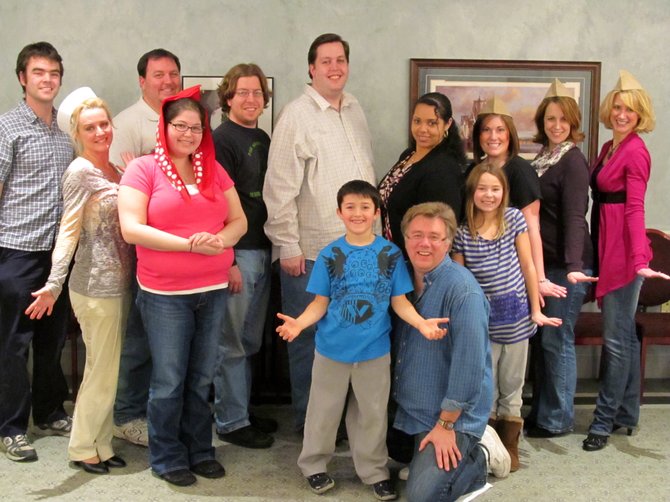 Family Players of Northeastern New York will perform a USO tribute show to benefit Honor Flight on Feb. 18 at the American Legion Zaloga Post. Back Row: Dan Galliher, John Scaringe, Chris Kowalski, Jeff Hocking, Rachel Walker, Casey Kalica, Jessica Crisci, Deanna Stickles-Bach. Front Row: Kelly Williams, Christina Benardo, Andrew Dongelewic, David Herrington, Allie Dongelewic.
Stories this photo appears in:

Family Players of Northeastern New York is known for its big summer musical each year, but this time, it could be the USO tribute show, "A Sentimental Journey," on Feb. 18 that everyone's talking about.