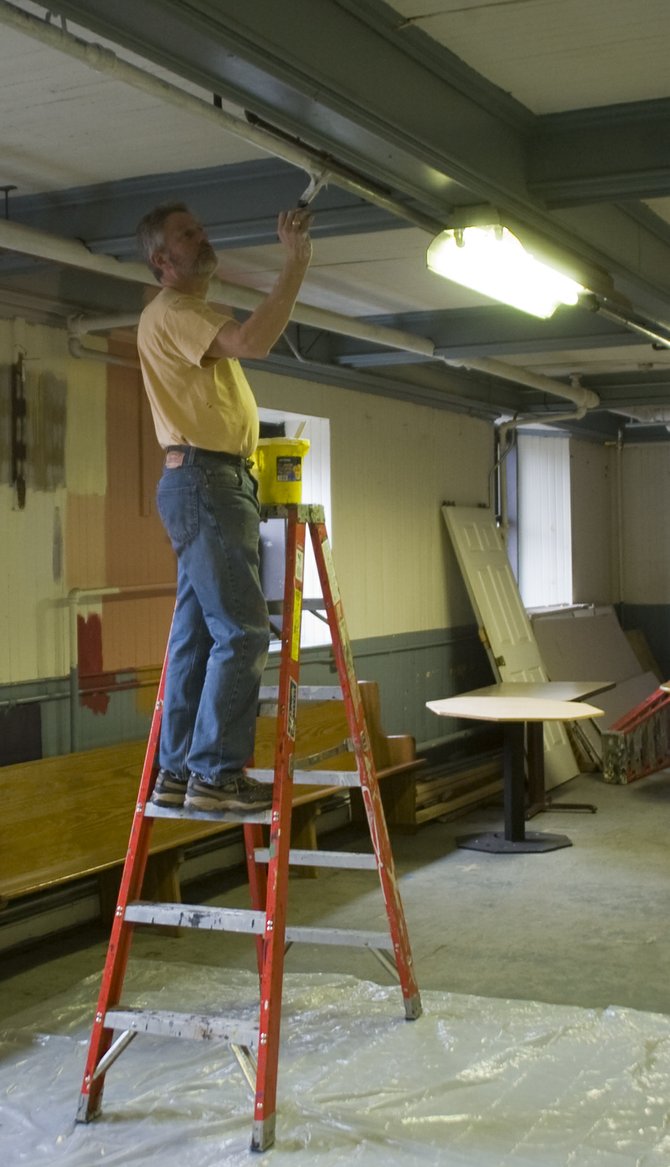 Robert Farquharson, of South Colonie, paints new pips on the first floor of SLOC's education building on Thursday, Feb. 2. Farquharson also chaired the committee to move SLOC's theater to it's new downtown Schenectady facility.
Stories this photo appears in:

SLOC unveils new season, first phase of $3.6M renovation
The Schenectady Light Opera Company's Electric City presence hasn't dimmed in over eight decades of theatrics, and a round of renovations is illuminating a bright future.