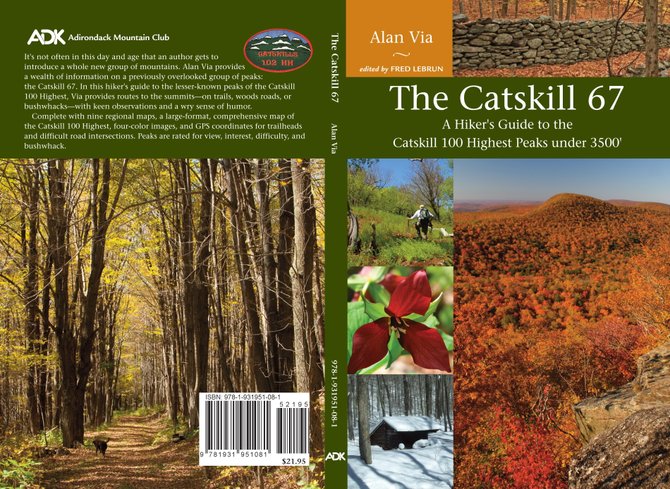 Alan Via's Book "The Catskill 67" is 192 pages and includes more than 60 photographs and a dozen maps and nature illustrations.
Stories this photo appears in:

Slingerlands resident's book on lesser-known Catskill mountains released
Veteran hiker Alan Via began climbing the smaller peaks of the Catskills alone with his dog Bookah nearly five years ago. Soon, hiking the group of often overlooked mountains became a personal quest for him to finish and the seeds for his first book, "The Catskill 67: A Hiker's Guide to the Catskill 100 Highest Peaks under 3500" were planted.