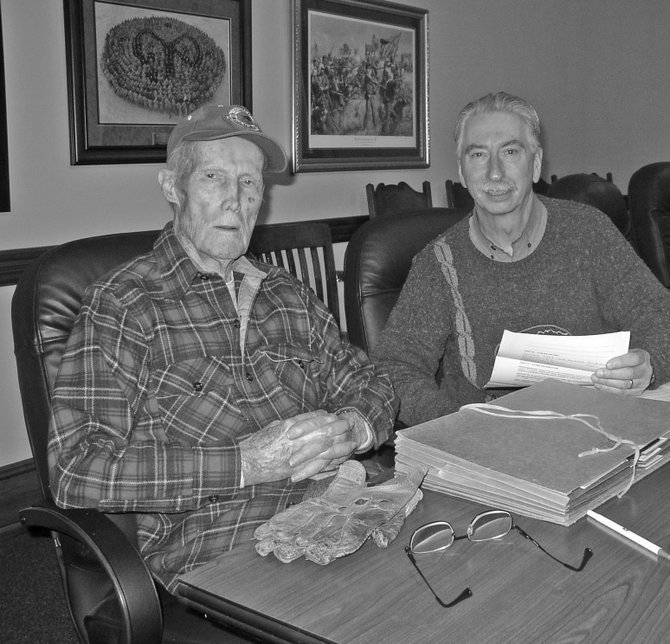 WorldWar II Veteran Charles Evans, left, with Wayne Clarke from the New York State Military Museum. Evans, 94, recently recorded the 2,000th oral history to be entered into the museum's project.

Stories this photo appears in:
Spa City project records actions of nation's vets in their own words
"It's amazing how many veterans are self effacing, and say that they didn't do anything. What they've done is pretty remarkable though," Mike Aikey, director of the state Military Museum in Saratoga Springs.