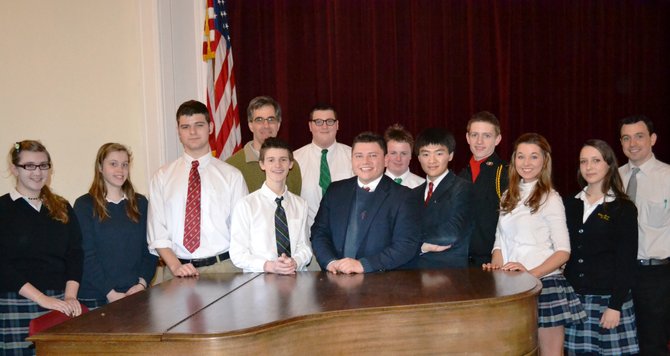 Broadway lyricist and author Dan Elish visited The Albany Academies to work with students. Students worked together writing song lyrics, screenplays and scripts, while dance students crafted the Narcissus and Echo Ballet, set to an original score.
Stories this photo appears in:

Academies students create their own original, multi-dimensional production
The Albany Academies' spring musical is truly like no other. Made by the students for the greater community, every last note, lyric, dance move, photograph, video shot and monologue is original.