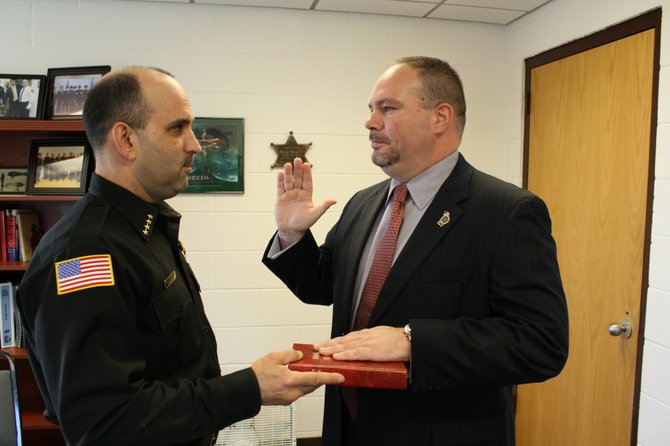 Dave Dean is sworn in as the new chief humane officer by Schenectady County Sheriff Dominic Dagostino on Tuesday, Jan3.
Stories this photo appears in:

Former Troy Detective Sgt. leads SPCA after Tully steps down
A former Troy police officer is ready to investigate crimes once again, but not the kind of cases he used to focus on.