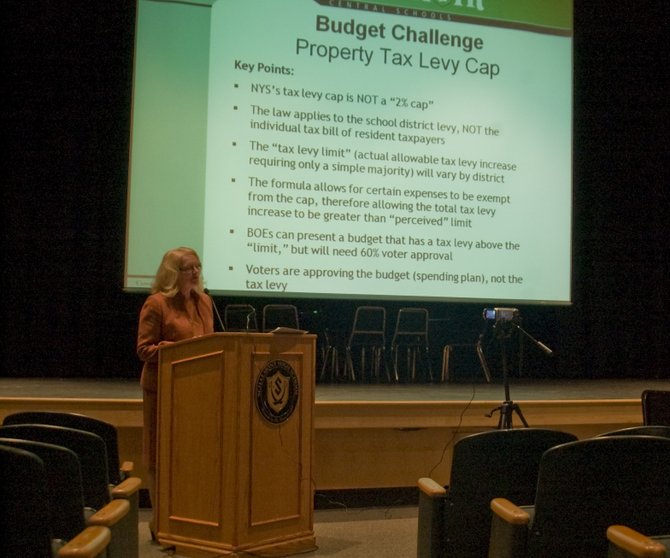 Schalmont Superintendent Valerie Kelsey talks about developing the 2012-13 budget during the district's first budget forum on Tuesday, Jan. 17. The first draft of next school year's budget will be presented at the upcoming Board of Education meeting on Monday, Jan. 23.
Stories this photo appears in:

District could raise tax levy around 2.5 percent within tax cap
After closing two elementary schools this school year, Schalmont officials are starting to evaluate what difficult decisions might be in store in 2012.