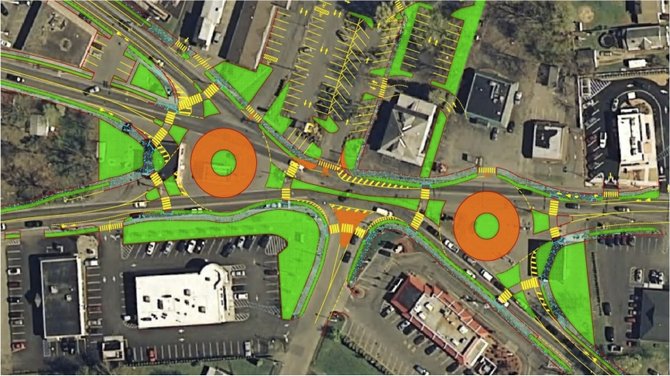 Dual roundabouts are proposed as a way to improve traffic flow at Five Corners in Rotterdam. As seen here, the roundabouts would fall on top of existing gas stations, and the town would have to purchase the property.
Stories this photo appears in:

Study finished on Rotterdam's inefficient intersection, costly roundabouts suggested
A plan has been solidified to install dual roundabouts at the congested Five Corners intersection, but a high price tag means it probably won't be realized anytime soon.