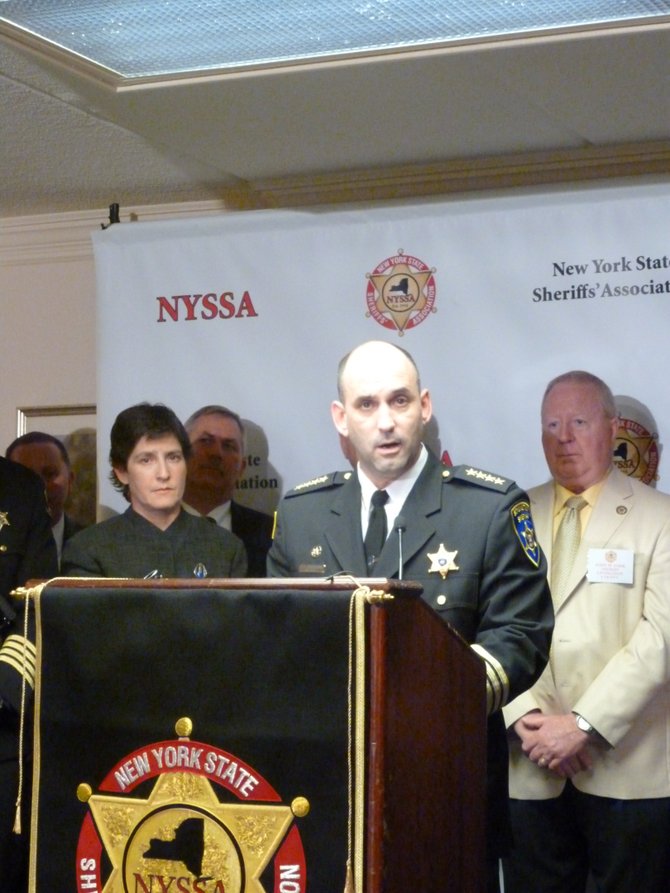 Schenectady County Sheriff Dominic Dagostino said his department is also in support of the database expansion.
Stories this photo appears in:

Law enforcement speaks in support of Cuomo's database expansion proposal
More than 40 members of the New York State Sheriff's Association recently came together in Albany to support Gov. Andrew Cuomo's proposal to expand the state's DNA databank.