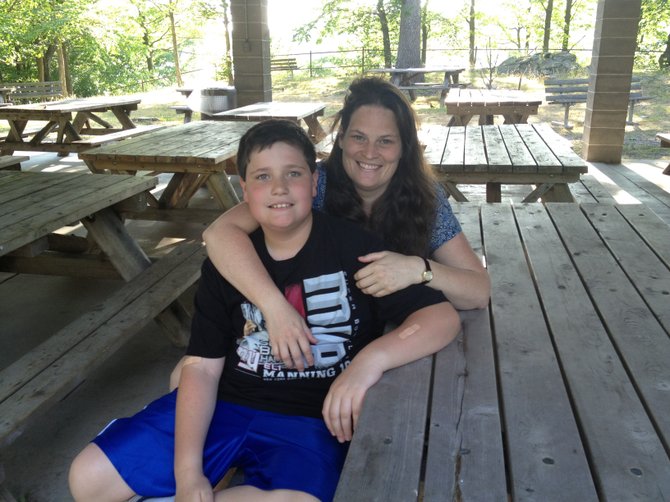 Buddy and Trish Washburn
Stories this photo appears in:

People with disabilities allowed free access to town parks and facilities
Buddy Washburn looks like a typical 11-year-old. He's hyper. He has a wide, toothy smile and a laugh that shakes his whole body and lights up his whole face. He's obsessed with cars and loves to swim. He talks a mile a minute and is on the honor roll at Sand Creek Middle School.