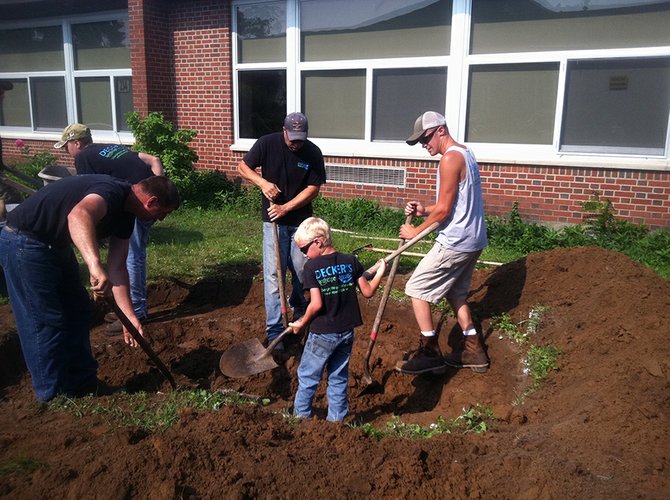 From front left, Alan Decker, co-owner of Decker's Landscape and Aquatics, and his 5-year-old son, Nicholas. From back left, Decker's 15-year-old son, Jacob, and employees Jason Jeffer and Kyle Quinn. The group volunteered their time to dig out the ground for a pond at Jefferson Elementary School.
Stories this photo appears in:

Butterfly garden brings classroom lessons to life
Elementary students are always excited to be free from homework and test prep, but a recent effort spearheaded by a second-grade teacher wed getting outside with learning.