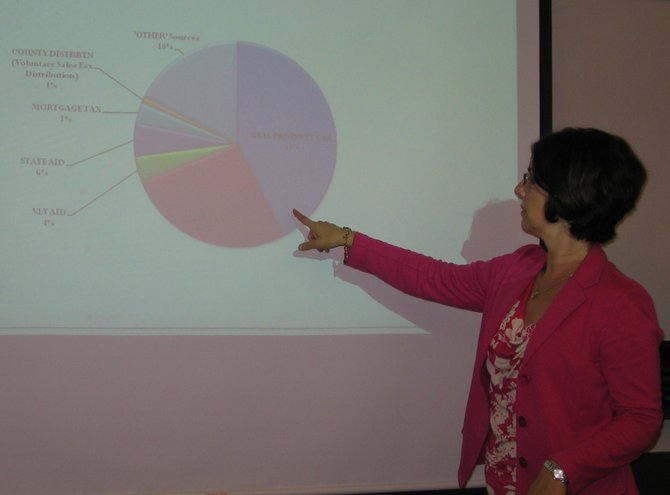 Saratoga Springs Commissioner of Finance Michele Madigan points out details about budgeting for the city at a recent presentation.
Stories this photo appears in:

Who exactly is responsible for the Saratoga Springs City budget? How is the surplus tracked and spent? If you've ever wondered about how the Spa City handles its dollars and cents, you apparently aren't alone.