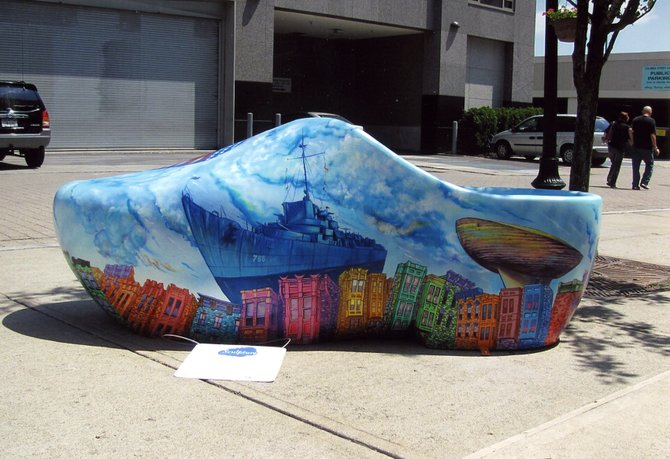 A 7-foot clog depicting the Albany skyline with some of its key landmarks was designed and painted by Tony Iadicicco and Gutman Black for the Downtown Albany Business Improvement District's annual Sculpture in the Streets exhibition.
Stories this photo appears in:

Bethlehem artists hoof it to Albany for BID's new installation
Thirteen local artists worked on this year's Sculpture in the Streets exhibition put on by the Albany Business Improvement District. Titled "Stand in the Sole of Albany," the exhibition includes a walking tour of the six 7-foot clogs distributed and the four sets of 3-foot pairs to showcase the region's Dutch influence.