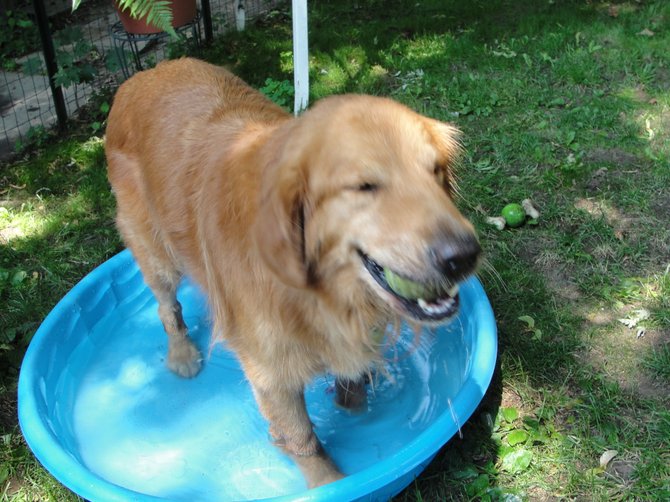 Brook (Peggy Frezon's dog) enjoys a cool delight via kiddie pool in the hot weather. Frezon is author of three books about dogs and is the Pet Expert for Guideposts Magazine. Submitted Photo.

Stories this photo appears in:
Whether indoors or out, making sure dogs have access to plentyof drinking water and a spot in the shade or cool area is also very important. "If you do put a water bowl for them outside, make sure it's nota metal one. It can heat up and get really hot," said Peggy Frezon, a pet expertfor Guideposts magazine and writer for Be the Change for Animals. She advisesto use a plastic bowl for outside water and to change it frequently.