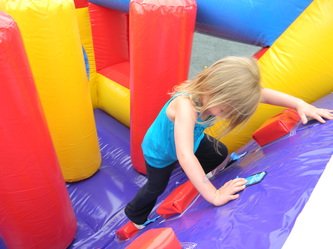 BubKat Bounce! opened its (bounce house) doors in early June. Greg Hays and his partners wanted to find a unique and kid-friendly business plan. Submitted photo.
Stories this photo appears in:

Greg Hays was responsible for setting up battlefield communication systems for troops when he served in Iraq. Now, he's no longer concerned with signals bouncing around, but rather keeping kids bouncing.