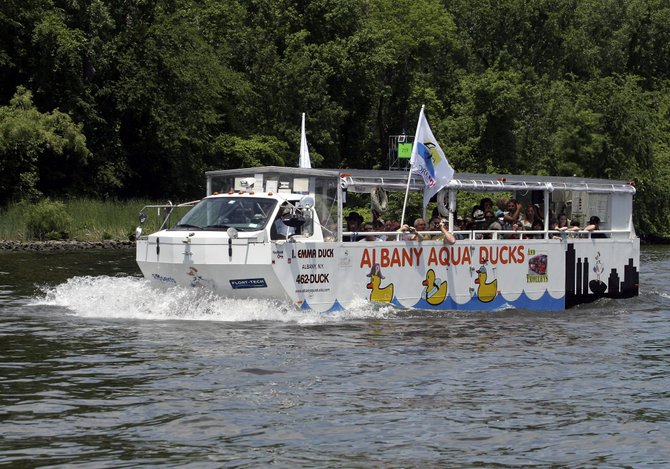 After nine years of touring, Albany Aqua Ducks will cease to exist after three amphibious vehicles were sold to an out-of-state company. The last tour will be on Sunday, July 15, and reservations are still being taken.
Stories this photo appears in:

Popular amphibious tours to end, vehicles sold out of state
For nine years, it hasn't been uncommon to hear an uncoordinated chorus of synthetic quacks take over the streets of downtown Albany. Each guest who climbs aboard an Aqua Duck trolley gets a colorful "Quacker Whistle," shaped like a duck bill and emitting a distinct squawk. It's been the attraction's calling card, almost as notorious as the half on land, half on water tour itself.