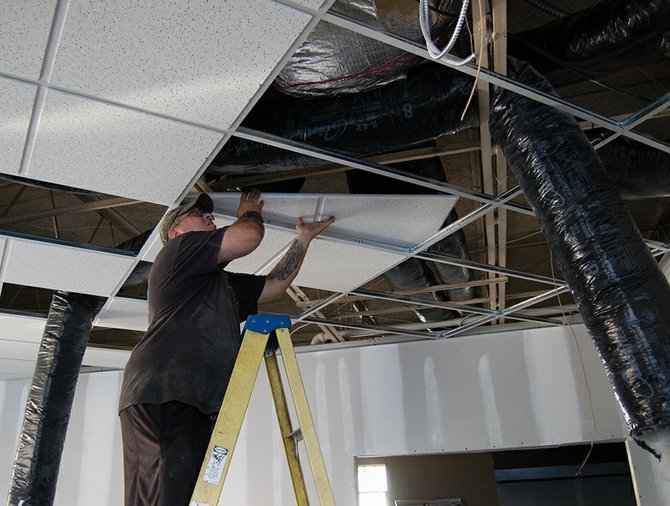 Scotia Diner Manager Terry Kyratzis inspects part of the new diner's cooling system on Tuesday, July 10. Renovation work is ongoing to transform the former Kem Cleaners on Mohawk Avenue into the diner's now home.
Stories this photo appears in:

Renovations continue at new location, asbestos removal stresses budget
"All I want to do is cook again," Scotia Diner Manager and Chef Terry Kyratzis said Tuesday, July 10, as he stood inside the restaurant's new location, which is beginning to take shape.