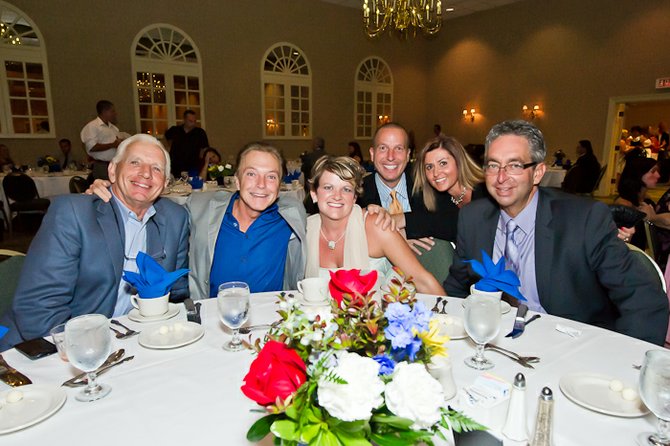 Gala Chairpersons Gary Contessa (far right) and his wife Jennifer (center, seated) celebrating with friends during last year's gala. Photo by Cathy Duffy and TR Laz.
Stories this photo appears in:

The Community Action for Parents Teens and Interested Neighbors, or CAPTAIN for short, will again mark the opening of the track with a fundraising gala.