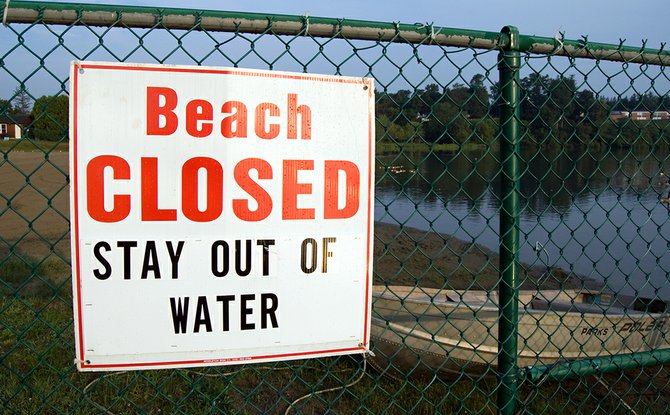 A sign posted to the fence around the Collins Park beach informs visitors the swimming area is closed. Village officials closed the beach for the entire 2012 season because visibility levels did not meet state requirements.
Stories this photo appears in:

Sediment deposits from Irene affect Scotia swimming, reopening date unclear
The effects of Hurricane Irene stretch on at a popular Scotia swimming destination, meaning people won't be able to beat the heat there this summer.