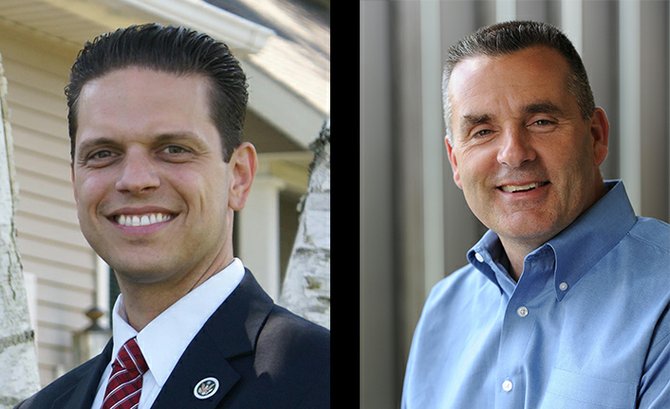 New York State 111th Assembly District candidates Angelo Santabarbara (D-Rotterdam), left, and Thomas Quackenbush (R-Fort Plain).
Stories this photo appears in:
Santabarbara and Quackenbush empty campaign coffers, largely through attack ads
Both candidates for the newly redrawn 111th Assembly District are pulling few punches as Election Day approaches, spending hundreds of thousands of dollars on advertising, much of it attacking their opponent's record.

GOP points to speaker's troubles while Dems focus on tax record
Voters won't be casting any primary ballots in the newly redrawn 111th Assembly District, but the bell has been rung and general election candidates are already jousting.
Candidates raised around $35k; early spending and fundraising differs
Two candidates vying to represent the 111th Assembly District have raised similar amounts of money, but one's spending has his reserves running low.