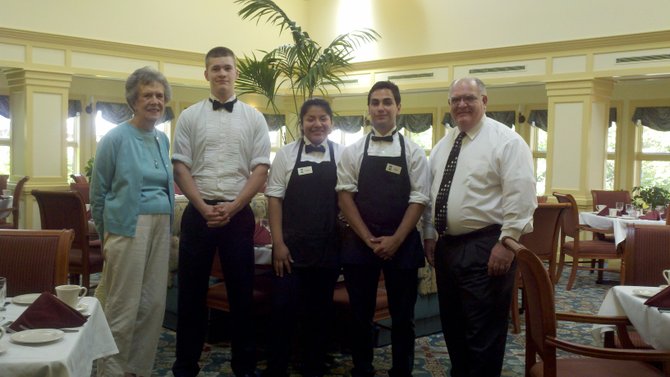 Nine employees of the Beverwyck received a $1,250 scholarship for each of the four years of college. Pictured from left to right: Rachel Smith, employee scholarship chairperson; Drew Philipchik, award winner; Justine Salerno, 861-5696, award winner; Michael Gouvakis, award winner; and Douglas R. Miller, executive director of Beverwyck.
Stories this photo appears in:

Residents raised more than $40,000 for this year's fund
The waiters and waitresses at the Beverwyck are more than just servers; they're friendly, familiar faces that residents of the Bethlehem retirement community look forward to seeing week after week, year after year.