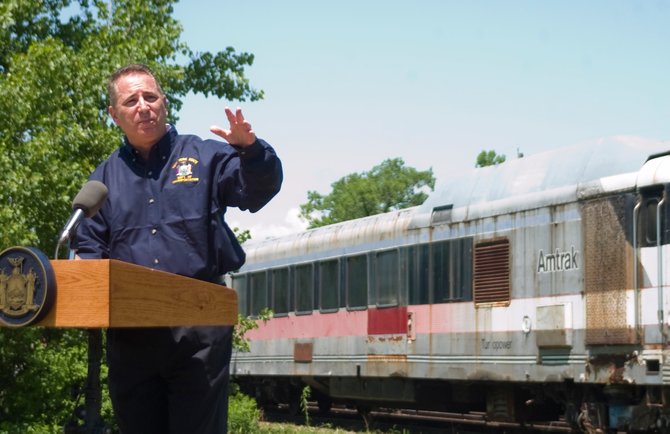 Director of State Operations Howard Glaser on Thursday, May 31, at the Glenville Business and Technology Park announced the state is going to sell five trains from a failed high-speed rail project. The five trains have sat in Glenville since 2004, which the state has paid around $150,000 annually for storage.
Stories this photo appears in:

State to sell 'rusting hulks' and equipment from failed $70M project
Gov. Andrew Cuomo's quest to uproot government waste led him to a desolate, weed-stricken field along the edge of an industrial park in Glenville, where four idle trains are rusting away.