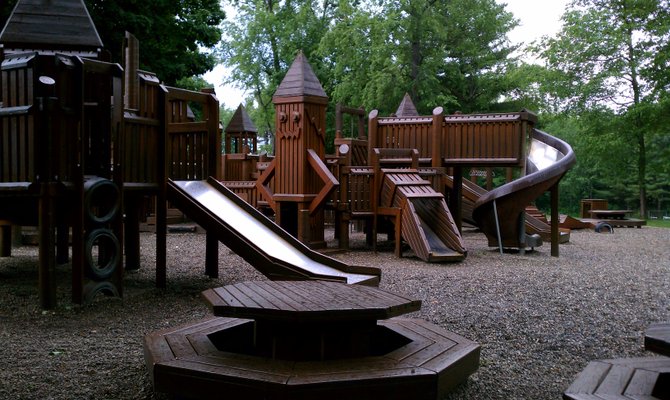 The playground at Greenfield Elementary was state of the art and community built 25 years ago. Next June it will be replaced with the assistance of the community once more. Photo Submitted.
Stories this photo appears in:

As presents go, the best are the ones that keep on giving, and that will certainly be the case at Greenfield Elementary in the Saratoga Springs Central School District as it embarks on designing its present to the school – a new playground in honor of the school turning 50 years old.