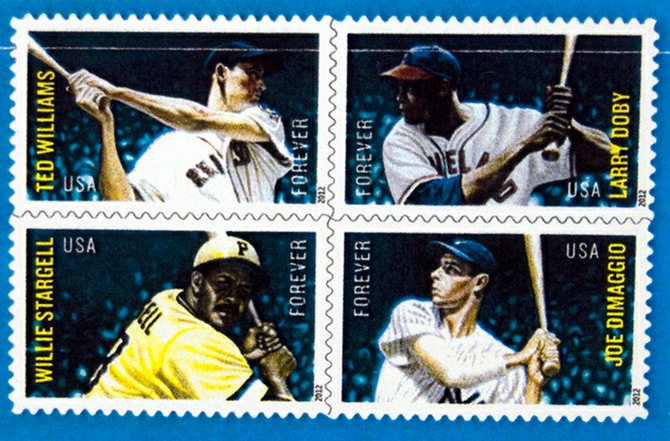 The players on the four stamps include, clockwise, Larry Doby, Joe DiMaggio, Willie Stargell and Ted Williams, which will be issued on July 20 at the Baseball Hall of Fame.
Stories this photo appears in:

Niskayuna collector talks about new baseball stamps and old memories
Richard Ratajak, an 82-year-old Niskayuna resident, on Tuesday, June 5, gave a presentation at the Niskayuna Senior Center on the U.S. Postal Service's upcoming release of its Major League Baseball All-Starts stamps collection.