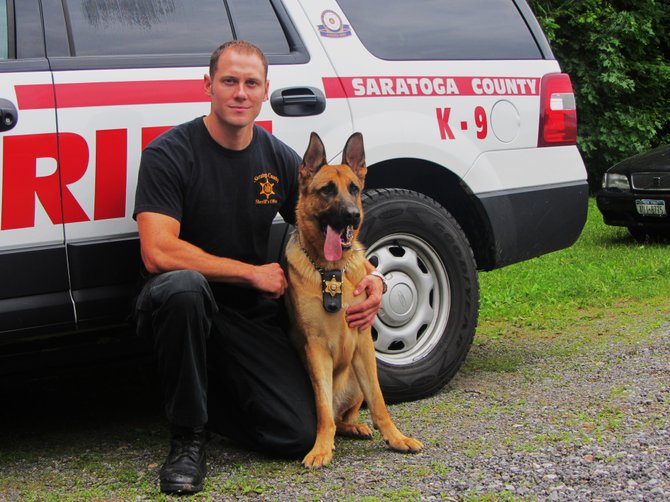 Deputy Nio and his partner Officer Kevin Lancto of the Saratoga County Sheriff's K9 Unit.
Stories this photo appears in:

They wear badges and they're deputies – but if they apprehend you, chances are you'll need stitches. On the other hand, if you're lost and need help, you may discover how wet their noses are.