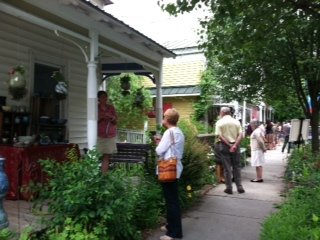 Beekman Street is where many of the Spa City's artists ply their skills, though many emptied out in the recent recession. Now, the Beekman Street Association is working to foster the area's redevelopment. Photo Submitted.
Stories this photo appears in:

Saratoga Springs might be known for its vibrant arts scene, but the Beekman Street corridor many local artists call home has undergone changes during the recession. Now, stakeholders are working to ensure a revitalization of the area continues.