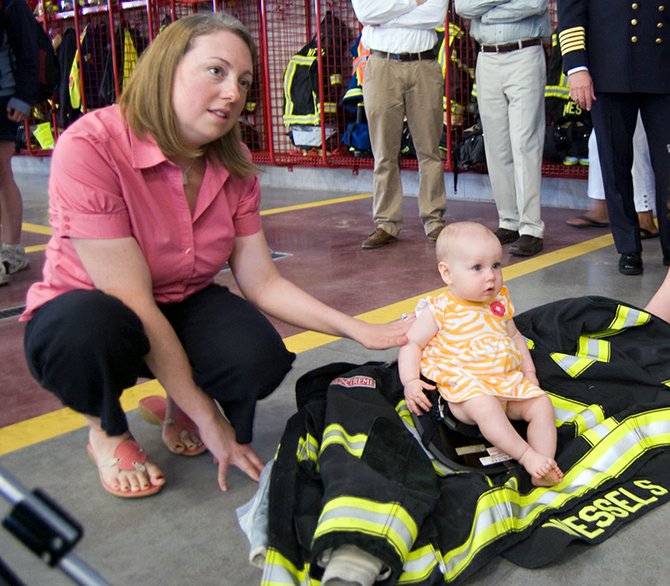 Claire Wessels' 7-month-old, Ryleigh, sits on her dad's fire jacket for a picture to send to her father, who is currently deployed.
Stories this photo appears in:

Nisky fire company holds reopening ceremony
The Niskayuna Fire Department No. 1 held dedication ceremony for recently completed renovations and addition to its fire station located at 1079 Balltown Road.