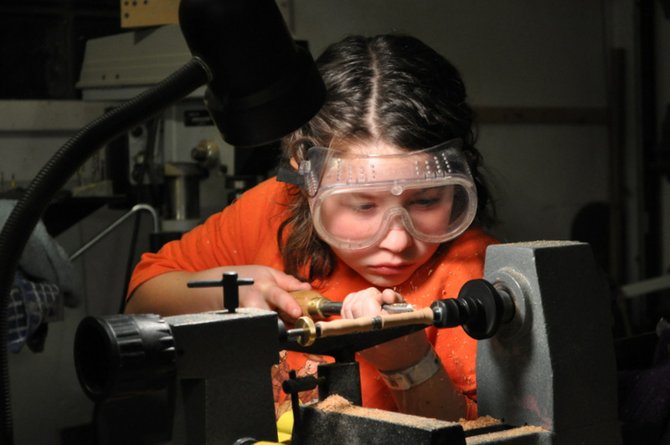 Anna Williams, an 11-year-old of Glenville, turns wood on a lathe to finely carve out one of her handmade pens. Williams' handmade pen hobby ended up turning into a profitable business.
Stories this photo appears in:

Glenville 11-year-old's handiwork goes from hobby to personal business
Parents: the next time your kids want to take up a new hobby, you may be able to think of it as a business proposal.