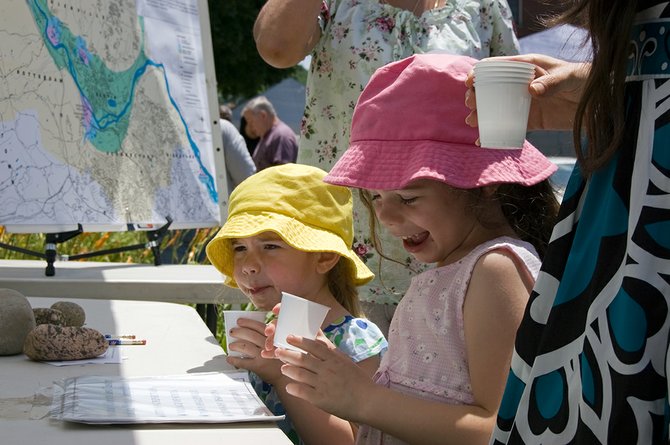 A couple of young water testers wet their palate during the annual Best Tasting Drinking Water in Schenectady County contest on Thursday, June 28, at the downtown famers market. Talya Stashower, right, exclaims she likes the water sample, as her sister, Mira, tastes a sample.
Stories this photo appears in:

Town reclaims title of best tasting water in county
A battle of taste buds on a searing summer day ended with the Town of Niskayuna reclaiming the right to call its tap water supreme.