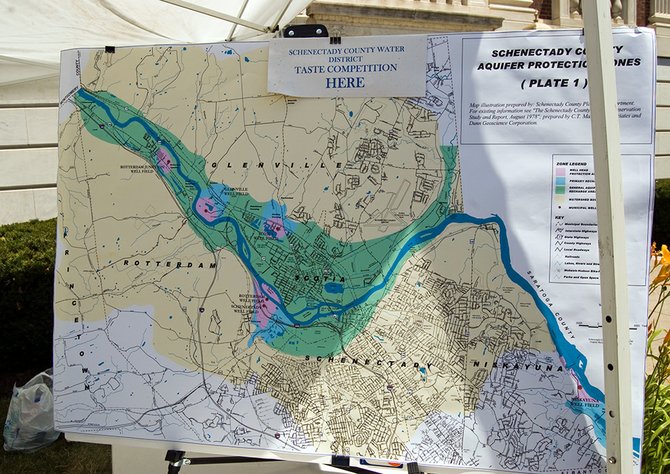 A map of Schenectady County Aquifer Protection Zones displays where the various well fields are for each municipality. This year's contest winner, Niskayuna, is located in the bottom right corner of the map.
Stories this photo appears in:

Town reclaims title of best tasting water in county
A battle of taste buds on a searing summer day ended with the Town of Niskayuna reclaiming the right to call its tap water supreme.